The Chief Justice of the Delaware Supreme Court issued an Order recently that seeks to improve work/life balance of both practicing lawyers and their staff. Among the most important aspects of the Order include the requirement that Delaware courts amend their rules and electronic filing policies to require all court filings in non-expedited matters, except for initial pleadings and notices of appeal, to be completed by 5:00 p.m. Eastern Time in order to be considered timely filed that day.  All initial pleadings, notices of appeal and electronic filings in expedited matters must be completed before midnight Eastern Time in order to be considered timely filed that day, except for expedited matters where the parties have agreed upon, or the court has ordered, a different filing deadline.  This requirement shall become effective on September 14, 2018.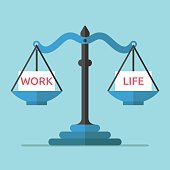 Practitioners in the Delaware Court of Chancery have often included already in many Scheduling Orders, either by mutual consent or by direction of the court, a requirement that filings be made by 4:00 p.m. Eastern on the filing deadline.
Also, the new Order requires trial courts to "consider adopting" practices and policies that disfavor: (i) filing due dates on Mondays or the day after a holiday in non-expedited matters; (ii) the issuance of non-expedited opinions addressing dispositive motions or post-trial relief after 4:00 p.m. as a general matter, and afternoons on Fridays; and (iii) the scheduling of oral arguments and trials in August, except in expedited matters or if there is an important reason for proceeding at that time.
The Delaware Law Weekly article on this topic quoted yours truly regarding the impact of the Order. The Supreme Court's Order dated July 18, 2018, also included several pages of preambles which provide background information and the recommendations of a committee on the topic that was unable to reach a consensus, but whose report is available on the website of the Delaware state courts at: https://courts.delaware.gov/rules/
The new rules will be of special importance to the many lawyers from different time zones who work with Delaware counsel on Delaware cases. For example, lawyers in California will need to complete any work on filings to be submitted in Delaware courts several hours before the normal end of the work day for their staff.  This Order will be of particular benefit to the staff who help lawyers with their filings because most staff, unless they volunteer for the extra money from overtime, do not want to be forced to work overtime.  Of course, staff for lawyers did not "sign up" for the long hours that lawyers expect to work and most staff are not paid commensurately.
The court is to be commended for attempting to improve the quality of life for practicing lawyers–and their staff–in Delaware and those in other states who practice with them in the litigation trenches. In the same vein, a recent article noted that the enlightened country of New Zealand is experimenting with a 4-day work week.